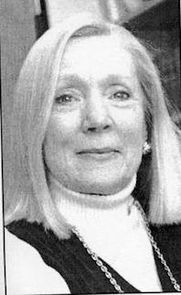 Judith Leigh Schall (also Judith Lee Shall) was born September 30, 1937 in Saltburg, Pennsylvania, She married David Eddings on October 27, 1962. 
Leigh led a colorful life, flying in the Royal Air Force, and was a talented cook, fisherwoman and an excellent markswoman. While working at Boeing she met David Eddings. 
The pair adopted children between 1966 and 1969. Both children were taken from them and both David and Leigh were sentenced to a year in jail for child abuse after pleading guilty at separate trials.  
The pair began collaborating with authorship in David's career as a writer; he was always quick to point out she collaborated on all of the books after High Hunt, but apparently their publisher believed that multi-authorships were a problem, and that it would be better if David Edding's name alone appeared on the books, such as the ten volumes of the Belgariad and Mallorean.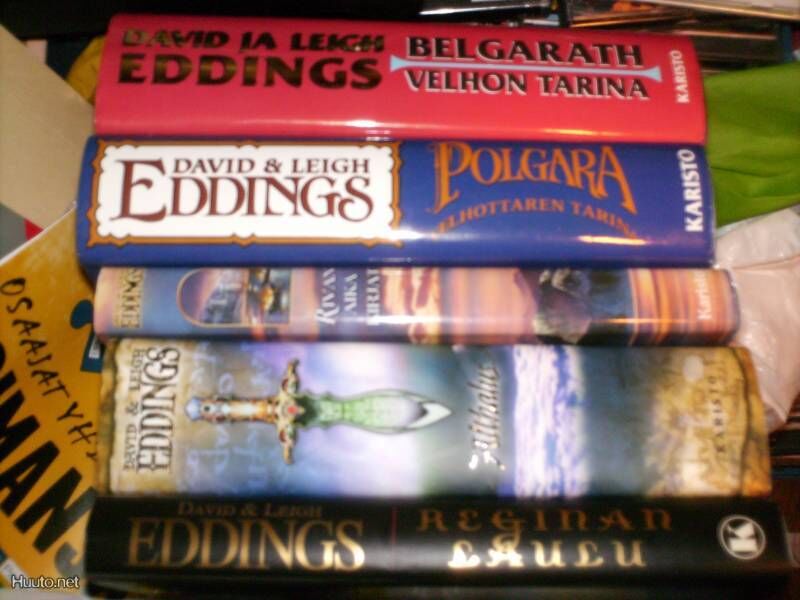 Leigh would finally appear as a co-author on Belgarath the Sorcerer in 1996 and on all of their work after that. Leigh's largest contribution reportedly was with female characters. Because of his bad back, David would get up at 2 a.m. and write until 8 a.m. Then he would read his night's work aloud to Leigh, who would catch inconsistencies, tighten the plot, add the details and color that came naturally to her, and rewrite what the women said (David maintained that he was baffled by women).
Leigh's exact role as co-author is questionable. She was incarcerated in a separate prison during the writing of "High Hunt" and had been incapacitated by strokes during the writing of "The Dreamers."
Starting about 2000, Leigh suffered a series of strokes, David and his mother-in-law cared for his wife in their Carson City home until her death seven years later. She was sixty-nine. She had suffered from asthma most of her life, and following her wishes David left $10 million dollars to the National Jewish Health center in Denver, Colorado to aid the research for new treatments of childhood asthma. 
Her husband published nothing more following her passing. David and Leigh Eddings were married for 45 years.