The Losers


Author
David Eddings
Cover Artist
 
Country
United States
Language
English
Genre(s)
Philosophical
Publisher
Del Rey Books
Publication date
August 4, 1993
Media type
Print (Hardcover, Paperback)
Pages
295 (paperback)
ISBN
ISBN 0345385209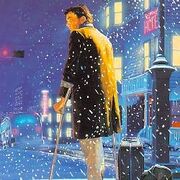 Young Raphael Taylor had it all: handsome, charming, a gifted athlete and serious student--until he becomes entangled with cynical, affable, devious Damon Flood, a fellow student with some sort of secret agenda.
Damon introduces Raphael to the seductive Isabel, an older woman who comes dangerously close to consuming Raphael utterly--until Raphael perceives his peril, tries to extricate himself by getting aggressively drunk, and winds up the victim of a horrible accident: he loses his leg and his manhood.
Later, trying to shake flee of the smothering social-workers whom Raphael regards as little better than parasites, he finds himself in a rooftop apartment in a seedy back-street in Spokane, from where he observes the wretched lives of his neighbors: the alcoholics, petty criminals, obsessives, and welfare defendants he calls the "losers." And, still bedeviled by them himself, Raphael continues to blame the social-workers for perpetuating the entire miserable sequence.
He finds a job and becomes friendly with fellow worker Denise, a beautiful woman with a withered arm. Then Flood shown up, pretending amicability but seemingly intent on Raphael's destruction. Yet, gradually, despite himself, Flood begins to identify with the losers and to adopt their lifestyle, falling in with a blustering, second-rate biker gang; and when the gang goes to war with a rival gang, Hood, now packing a pistol, self-destructs. Only then does Raphael, rehabilitated at last, commit himself to Denise and unravel the bizarre impulses behind Flood's need to destroy Raphael. 
Interpretation
Edit
Eddings himself identifies the novel as an allegory, with the One-Eyed Indian representing God, and Jake Flood as the Devil.
---

"Everybody falls now and then," Patch said in his soft voice. "It's not just you. The important thing is not to let it throw you, make you afraid."